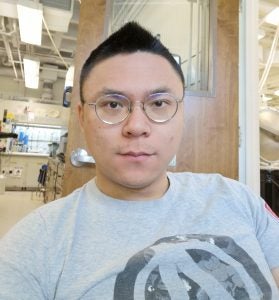 Qihao Zhu
zqihao@ucdavis.edu
Qihao Zhu was born and raised in Shenzhen, China, and graduated from Hong Kong Polytechnic University with a  B.S. in Chemical technology (Dr. Sharon Lai-fung Chan), 2017. In the past, he used to work on application of gold nanocluster in bio-imaging, and CO2 reduction using Co(II) molecular catalyst. He joined the Power lab in Dec 2017 and is currently working on the synthesis and reactivity studies of low-valent, and coordinatively-unsaturated group 14 compounds stabilized by bulky terphenyl ligands. He likes cooking, cars, and golf.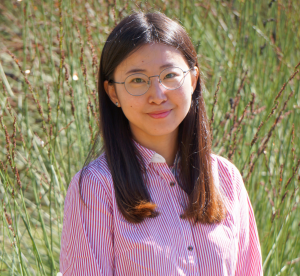 Wenxing Zou
wxzou@ucdavis.edu
Wenxing completed her undergraduate education at Shandong University of Traditional Chinese Medicine majoring in pharmaceutical science. In her research she studies group 14 carbene analogues activities and Cu(I) complexes.
Alice Phung
aphung@ucdavis.edu
Joshua Queen
jdqueen@ucdavis.edu
Cary Stennett
crstennett@ucdavis.edu
Cary graduated from Texas Tech University with a B.S. in chemistry. His focus in the Power lab is the synthesis of unusual organometallic complexes of first row transition metals.
Connor Mc Loughlin
cpmcloughlin@ucdavis.edu
Connor attended the University of Portland for his B.S. in Chemistry: Biochemistry. He did Inorganic research on molecular electrocatalysts for hydrogen production for three years under Dr. Urnezius at UP. Connor worked as a pharmaceutical powder chemist after graduation for a year before coming to grad school. His future research will be on synthesizing low valent transition metal complexes.